Books
RUBY REINVENTED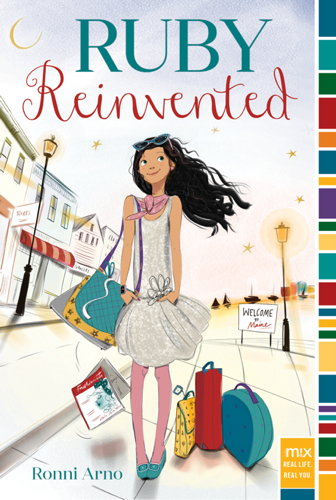 " This charming novel of family, friendship, and finding yourself addresses common themes with several unique twists. As the narrator, Ruby's warm, engaging voice and precocious talent (she is a dress designer) stand out, and she will win the hearts of her readers. " - Booklist
" Ruby's young teen voice rings true! " - Kirkus
When 12-year-old Ruby Miller learns that her BFF's are only friends with her because of her famous parents, she finds a place far from celebrity-crazy Hollywood--a Maine boarding school.
In her panic to distance herself from her star-studded folks, Ruby tells her new friends that she's an orphan. She feels awful lying to her weird but wonderful roommate Summer (the first real friend Ruby has ever had), but not awful enough. In fact, now that nobody's comparing her to her remarkable parents, Ruby can finally let her unique talents as a dress designer take center stage.
But when Ruby finds herself connecting with a boy who really did lose his parents, she's torn between who she is and who she's pretending to be. And with Parent's Weekend approaching, she must find a way to keep her secret... without losing her new best friend, the trust of her first crush, and the chance to shine as the designer of her own fashion show.
---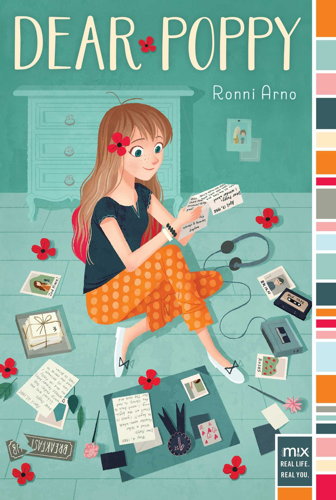 DEAR POPPY
When twelve-year-old Poppy moves to the country, she discovers a secret stash of letters that give her a unique connection to her late mother in this M!X novel about friendship, first crushes, and family drama.
City girl Poppy has always wanted a best friend, but never felt enough of a connection with anyone to gain BFF status. Even without a BFF, Poppy is horrified when her father decides to move her and her older brother out to the family farm. Away from her beloved city and away from memories of her late mom—a fresh start for everyone.
And after a weird first week at her new school, Poppy is convinced she is destined for a boring year—until she finds a stack of letters from 1985 hidden in the barn of the old farmhouse that they move into. Even better? Those letters are addressed to Poppy...from her mom. Poppy doesn't know what supernatural event brought these letters to her, but she doesn't care. All she knows is that she finally has the connection she yearns for. Plus, her mom seems to understand everything that Poppy is going through: not quite fitting in, the desire to put down roots, and the heartbreak of losing a loved one. Has Poppy discovered the friend—and acceptance—she's always wanted?
---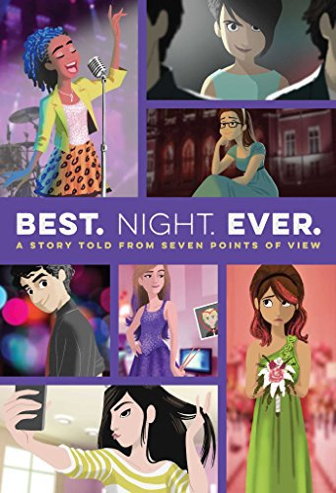 BEST. NIGHT. EVER.
A Story Told from Seven Points of View
Coming August 15, 2017!
Love Actually meets Adventures in Babysitting in this hilarious novel written by seven authors about seven classmates who are preparing for a crazy night at their middle school dance.
Lynnfield Middle School is prepped and ready for a dance to remember, including an awesome performance from Heart Grenade, the all-girl band who recently won a Battle of the Bands contest. Seven classmates—Carmen, Genevieve, Tess, Ryan, Ellie, Ashlyn, and Jade—intend to make the most of the night…or at least the five of them who are able to attend do. The other two would sacrifice almost anything to be there.
One thing's for sure—this entire crew is in for one epic night! Gail Nall, Dee Romito, Rachele Alpine, Ronni Arno, Alison Cherry, Stephanie Faris, and Jen Malone have created a charming, hilarious, and relatable novel that's perfect for anyone who can't wait to dance the night away.
---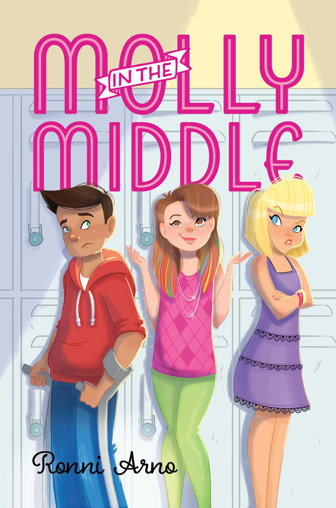 MOLLY IN THE MIDDLE
Coming August 29, 2017!
A girl finds herself in the middle of a big decision—follow the crowd or follow her heart—in this hilarious M!X novel.
Twelve-year-old Molly Mahoney is in the middle of everything. She's in the middle of her parent's impending divorce. She's in the middle of her rebellious older sister and her lazy younger sister. She's in the middle of her class, ranked at exactly 143 out of 286. Even her name (first and last!) places her right in the middle of the alphabet. And after a morning where her parents forget to drive her to school, and the field trip she was supposed to be on leaves without her, Molly decides it's time to figure out how she can finally be in the spotlight—and stop being invisible.
But her new, outlandish ways put her in a different middle altogether. She now finds herself in the middle of her new, popular group of friends, who think the New Molly is amazing and bold, while her old BFF, Kellan thinks the New Molly is mean and aloof and headed for trouble. What's worse, Kellan doesn't hide his feelings. Faced with a probable future in a wheelchair, Kellan doesn't understand why Molly would risk getting in trouble just to be popular. So when Molly has to choose between going to the year's biggest party with her new pals, or participating in the Muscular Dystrophy Walk with Kellan, she's stuck in the middle once again. Can Molly reconcile the Old Molly with New Molly—and figure out the best way to make her mark?